Hi, I'm Jen. I'm a mom who works out. It's sometimes trying, often-times complicated, and every so often, I almost eel like I have it all figured out. So obviously, you want to read my fitness tips, right?
Seriously, though. I literally make this shit up on a day to day basis. I wish I was in the season of life where I could come up with a more strategic plan (ex. On Wednesdays, I wear pink workout clothes and do bicep curls to the tune of Katy Perry songs.) But I'm toddler-momming. I try to get some sort of activity 5-6 days a week, and I pull it out of my ass.
I usually go to the gym (barring a polar vortex) where there is a day care. Can I get a hallelujah for the angel babies that watch my maniacs so I can exercise? What I do kind of depends on the day, and my mood, and how much time I have before we need to go somewhere else… It's a bit sloppy, to be completely honest, but I have been seeing some results so I thought I would share a few fitness tips.
Don't work against your personality
If you are absolutely not a morning person, don't try to go in the morning. You will probably not get your best work done. Unless you're a magical unicorn who can somehow reverse years of personality development, don't even try. I am a morning/early afternoon gal, so that is when I prefer to get my workout in. After like 3pm? Nope. This old girl is ready to wind the hell down.
Set a goal
I wrote a blog post about SMART goals (Read it here), and I think they are really important. Don't say, "I want to be healthier." Doy. Does anybody actually want to be UNhealthier? Come up with a goal that is more specific and has a deadline. "I want to be able to run a 5k without stopping to walk by April 1." These types of goals are proven to be more effective.
Learn your body's metrics
Percentage of body fat, skeletal muscle mass, water percentage… This stuff is interesting as hell. Maybe you have a goal for weight, and that's okay, but keep these factors in mind too. It's not all about the number on the scale.
Explore the equipment
Take some time to figure out what you love doing. Hate running? Don't do it! There are plenty of other ways to get in shape. Try one of the free classes at your gym if you aren't sure where to start. I have developed a love for weight training!
Take some supplements
I personally take organic sulfur/wolfberry capsules and an amino acid powder during my workout, and drink a protein shake after each workout. (Along with other various supplements during the day not related to fitness.) Google the benefits of organic sulfur and wolfberries! For realsies. The amino acid powder helps with muscle fatigue and recovery. The protein is good for someone like me who is trying to pack on muscle.
Join a challenge
I joined a 9 week challenge at our local nutrition shop, and it has been a great source of accountability and information. They have given me recommendations on how many calories to eat a day to meet my specific goal (building muscle mass) based on my weight and height. They told me how many grams of protein and carbs and fat I should shoot for each day. It has been really useful in my quest to learn how to better fuel my body. (ex. I am slowly learning my body f-ing hates dairy.) Best of all, it is a free challenge and they give away prizes. #jennylovesfreestuff

(This one is me a month after having my first baby in April of 2015.)
(This one is me today, with a 3.5 year old and a 2 year old.)
Those are just some tips, and I'm sure a personal trainer or nutrition expert could chime in with more ideas. I'm seriously just a mom trying to get in shape, and get more energy, and keep my sanity in the post-apocalyptic world known as two kids 3 and under.
You can do this. I believe in you.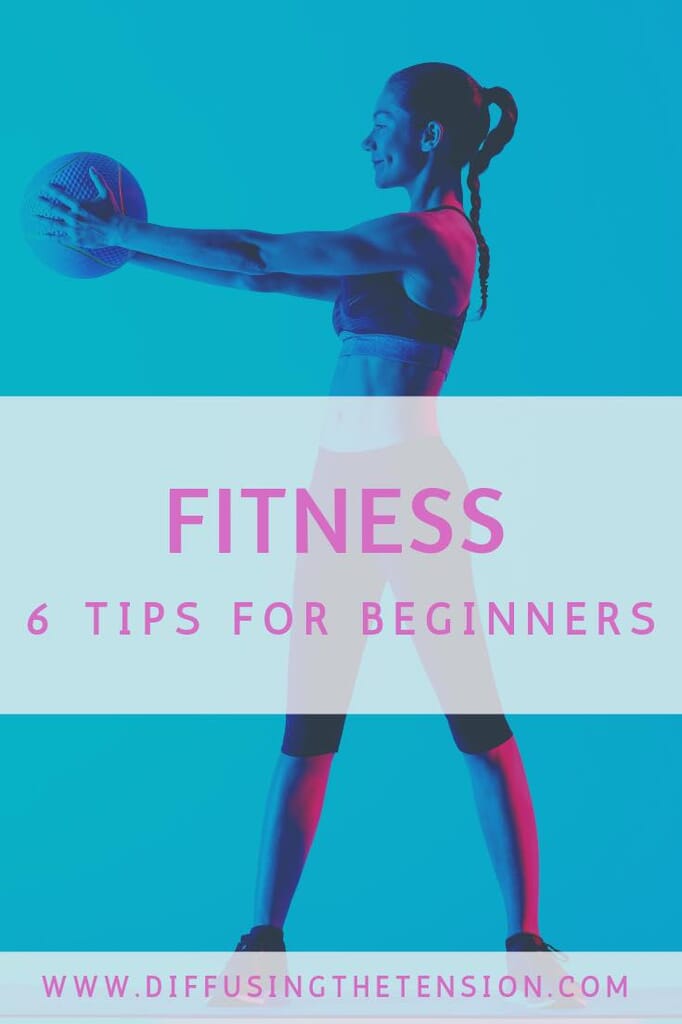 (Share this post on Pinterest by using the icon in the top left corner of the picture!)
What fitness tips do you have? What has helped you along the way? Share them in the comments so we can all benefit!
The selected Optin Cat form doesn't exist.
Related Posts: Burpees are the devil, How You Can Be Healthier in 30 Days