I like clean floors. And like I mentioned in a previous post about toxins and fragrance (Why I Ditched Fragrance), I like good smellies. I have 2 small children (ages 3.5 and 2), a dog, and a cat.  And a husband who would quite literally live in his own filth if not for me. **Love you, sweetie!** Needless to say, my floors are regularly filthy and my house has a certain… putrescence… that I used to cure with magical Harambe Tears scented candles and all sorts of sprays.
I started doing research and found out how bad that shit was for you.  It's reported that the quality of indoor air is up to 5x worse for you than outdoor air (It's true! Ask the EPA!) Part of the reason is all the toxic sprays and cleaners and candles we use.
What is the solution?
I wanted to share some toxin free cleaning tips that I have started using in my home to improve the air quality and hopefully the health of my family.
Floor cleaning: Dump out the liquid that comes in the wet mop canister. Pour in a 1/2 cap full of Thieves Household cleaner, fill the rest of the way with warm water, and add a few drops of Pine essential oil for extra oomph.
For sinks and toilets: Spray Thieves cleaner, sprinkle on baking soda, add a few drops of Citrus oil, and pour in some vinegar. It leaves the room super fresh.
For sprays: Order glass spray bottles online and fill with water, witch hazel, and your essential oils of choice! The limits are really endless with this. It just depends on your smell preference. I love Lavender and Citrus Fresh.
Candle addict: Grab a diffuser! It is cheaper than candles ultimately, and wayyyy better for you.
There are options. Getting these toxic products out of your home isn't always "easy" but it is simple. Ditch, switch, and be better for it.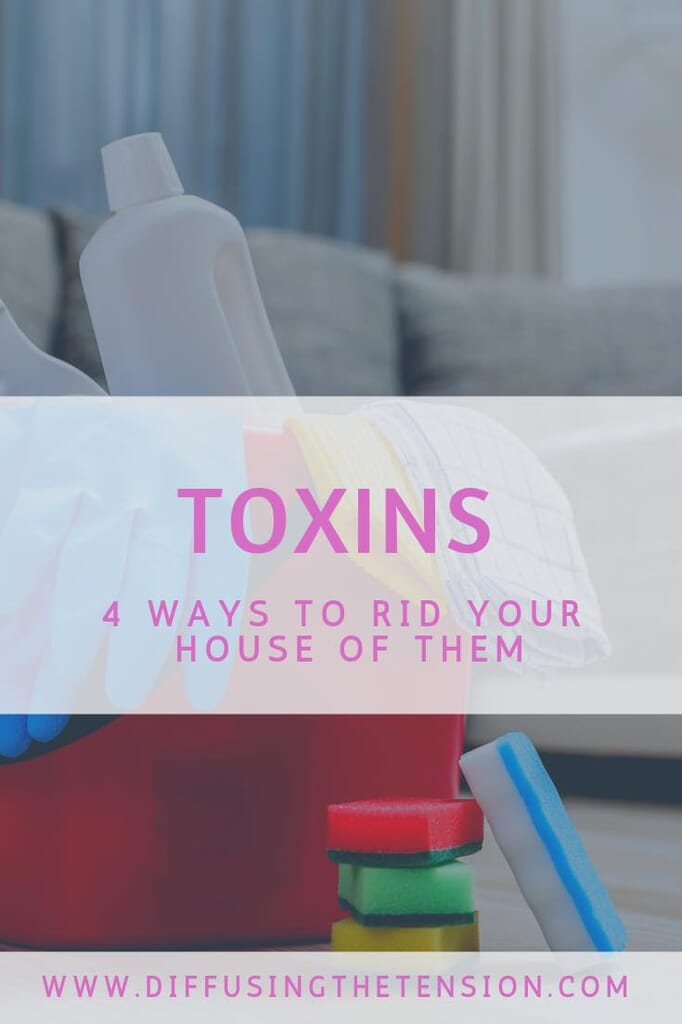 (Share this post on Pinterest by clicking the icon in the top left corner of the picture!)
What is your favorite non-toxin cleaning life hack? Share it with me in the comments below!
The selected Optin Cat form doesn't exist.
Related posts: Spring Cleaning for people too busy to get their act together,6 Reasons You Need Thieves Cleaner ASAP Why I ditched FRAGRANCE, Mommy's little helper- A billion uses for lemon oil